Quem Somos
Masala Alimentos. sua vida com mais sabor
Key Elements
The builder comes packed with tons of great modules, and more are on the way! Combine and arrange them in any order. The possibilities are countless.
Target Audience
Divi's layout has been designed with mobile devices in mind. No matter how you use it, and no matter how you view it, your website is going to look great.
Strategy
Divi is here to stay, and you can rest easy knowing that our team will be updating and improving it for years to come. Build on top of a powerful foundation.
Advanced Drag & Drop Builder
The Divi Builder was made with user experience at the forefront of its priorities. The way it is broken up into sections, rows, columns and widgets, really allows you to understand and edit the structure of your page. Your editing controls are pulled out of the main content area so that you get a clear and concise representation of how your modules fit into your page layout.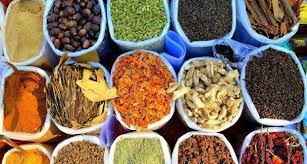 All The Right Things
Vestibulum lobortis. Donec at euismod nibh, eu bibendum quam. Nullam non gravida purus, nec  eleifend tincidunt nisi.Vestibulum lobortis. Donec at euismod nibh, eu bibendum quam. Nullam non gravida purus, nec  eleifend tincidunt nisi.
Masala
é um termo genérico originalmente utilizado na culinária indiana para descrever a mistura de duas ou mais ervas, especiarias e aromatizantes especiais, acrescentada em preparações de pratos geralmente fritos e por poucos segundos em ghee (manteiga clarificada) para realçar seu aroma.
Alguns exemplos de ingredientes utilizados são anis, cardamomo, pimenta-do-reino, canela, cravo, noz moscada e gengibre. Existem vários estilos comerciais, internacionais, nacionais, regionais e até mesmo caseiros (receitas de família) de garam massala, alguns mais suaves, outros mais pungentes, alguns sendo descritos mais segundo a sua cor, outros mais pelo seu aroma. São produtos geralmente distribuídos em forma de pó mas os ingredientes podem ser adquiridos inteiros e triturados na hora do uso.
Esse tempero pode ser incorporado tanto em pratos de carne (de vaca, borrego, frango, peixe) ou vegetarianos (batata, couve-flor, abóbora, tofu, etc.).
Fully Responsive Layouts
We know that your website needs to be accessible and readable on all devices. We made Divi fully responsive so that your designs look great no matter what. With the builder, you design your desktop website, and we make sure that Divi does the heavy lifting for you.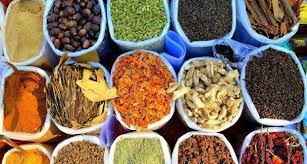 Product Feature
Divi Ships with a tone of great premade layouts to get you started with a homepage, a portfolio, an eCommerce Storefront, and much more! Check out the theme demo to preview a few of these premade layouts. We've even realeased layout packs along the way for portfolios and business focused websites. Learn More
Product Feature
Divi Ships with a tone of great premade layouts to get you started with a homepage, a portfolio, an eCommerce Storefront, and much more! Check out the theme demo to preview a few of these premade layouts. We've even realeased layout packs along the way for portfolios and business focused websites. Learn More Signup Today For Instant Access
Join today and get access to Divi, as well as our other countless themes and plugins. Join Today